REAL ESTATE  & PERSONAL PROPERTY AUCTION
OF PHILLIP REW  
SAT., MAY 29th, 2021
3074 CTY Road E,  Omro, WI 54963   
 START@10AM       COINS@11am      REAL ESTATE@ NOON
Directions:  From Oshkosh, go west on Hwy 21 or from Wautoma, go east on Hwy 21 to Cty. Road K to Eureka. Go south approx. 3 miles to Cty Road E to auction site.  Watch for signs!!  Lunch by Vicki's Lunch Wagon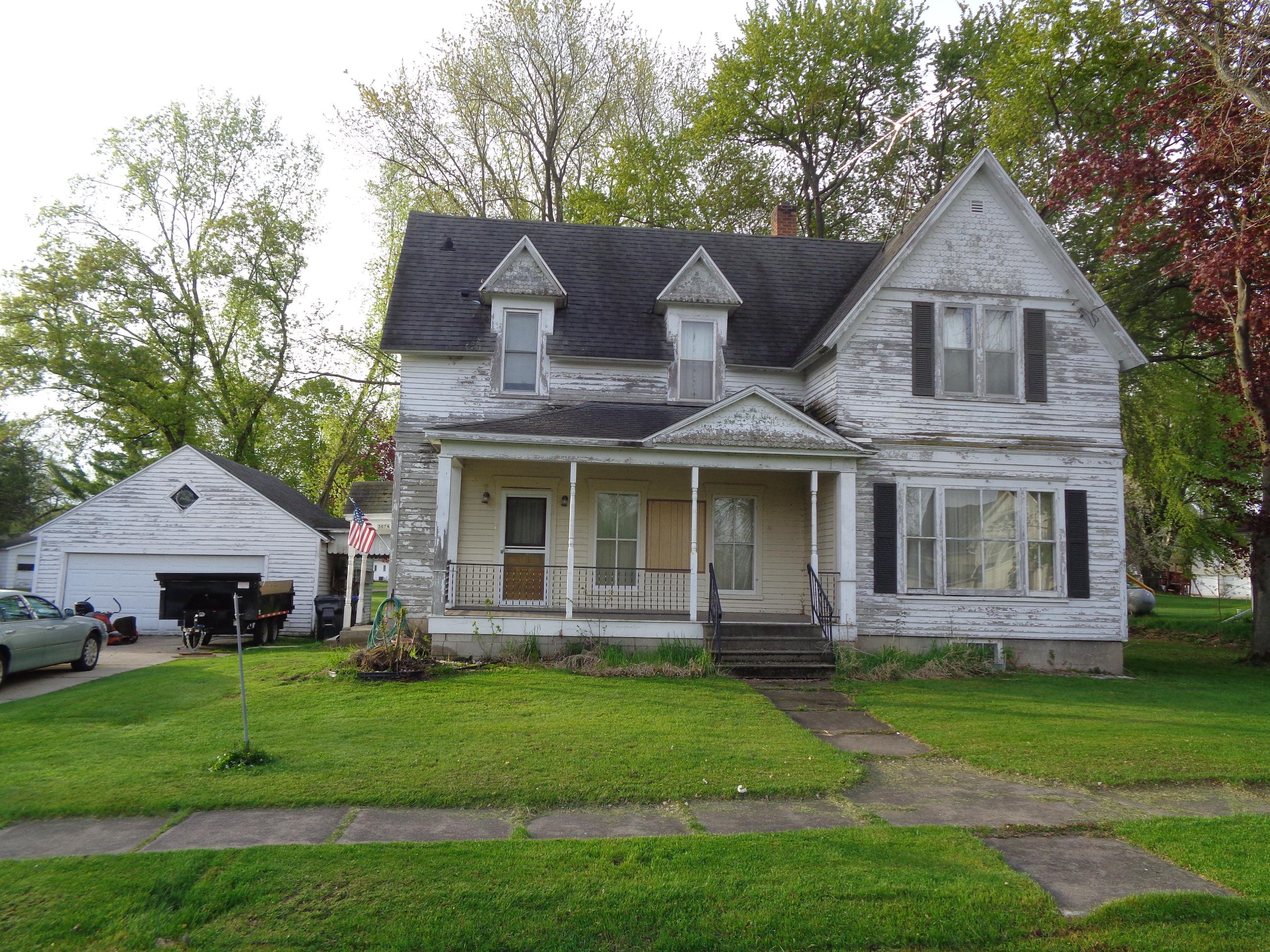 Make This Home Yours!
     3 bedroom/ 1 bath home located on 0.93 acre corner lot.  First floor laundry, new LP furnace.
   2 car detached garage. With a little updating this     could be a beautiful home!
    Real estate to be offered at auction on Sat.,             May 29th at 12pm with 10% buyer's fee added           to final bid price on real estate only.  $5,000 down     on  day of sale with closing in 30 days. Real estate   sold as-is.       Preview showing appointment may be made by calling 920-229-7440.
PERSONAL PROPERTY STARTS @10am
Personal Property:  air tools, old keys, wood apple box, kerosene cans, metal shelf, Pyrex dishes, China set-service of 12, salt & pepper sets, beer tappers, iron stone bowls, doctor's bag, rods & reels, tires, wash tubs, wood boxes, display shelves, candy jars, Nesco, Coleman lantern, brass blow torch, hard gun cases, canopy, oil pedal car, 20lb LP tank, old cash register, deer antlers, double washtub stand, metal cabinets, beer mugs, new bathroom faucets, Wells Fargo floor safe, VCR, lots of knick knacks, decanters, dolphin knick knack collection, record cabinet, nightstands, chest of drawers, metal piggy bank, full size bed, bear and wolf rugs, Bowie hunting knife, pocket knives, short wave radio, floor model stereo, pine table, Old Style beer picture, small crocks, small oil burner, barn lanterns, kerosene heaters, metal mop pail, kids' sled, battery charger, 4ft wooden bar, end tables, coffee tables, sofa & chair, magazine table, German Cuckoo clock, treadmill, humidifier, ¾ mounted bear, airplane models, old electric light, cheese box, old toys, Avon items, Olympia pool light, beer signs  - Old Style, Black Label, Strohs, Peoples Beer; fruit jars, doll beds, beer trays, wicker doll buggy, kids' wooden rocker, old Davis Bread Co. bread case, crafting supplies, rocker, small cabinet, single bed, baskets, check register, table lamps, microwave, Carnival glass, cookie jars, old football cards, tea pots, electric heater, metal spice tins, coffee pot, cook books, computer desk, table chairs & leaf, chest of drawers with mirror, prints, pitcher & bowl set, file cabinet, die-cast cars, China hutch, rocker recliner, floor lamps and more!  Lawn Equipment & Tools:  Husqvarna FR691V zero-turn rider with 50" deck & Kawasaki motor, 4hp Yard Machine push mower, air compressor, walk-behind cultivator, weed eater, air tools, aluminum extension ladder, shovels, Skil saw, box planes, old work bench, small Mantis tiller (like new), LP salamander heater, garden tools, limer, Craftsman rider parts, snowblower,  Craftsman saw, brush scythe, bucksaw and more!
         GUNS & COINS START @11am
Guns & Coins:   12 gauge pump, 22 auto, 1912, 1916 Barber dime, 1875 seated dime, 1944P 43D silver war nickel, 1896, 19042 1921 silver Morgan dollars, 1934S Peace dollar, 1894-1912 v-nickels, 1971-1974 proof 40% silver Eisenhower $1's, 1879S MS65 silver dollar, 1958D MS65 ½ dollar, MS66 wheat penny, 2002P MS68 dollar, 1987, 1988, 2001,2013, 2020 silver eagle dollar, many sheets of tax tokens from all different states, FR-1380 50₵ note face bust of William Crawford, 1815-1825 red seal Treasury Dept., $2 red seal, $1 silver certificate, $10 National Bank of LaCrosse, 1907 US $5, 1917 US $2, 1903 US $1, 10₵ paper US large red seal, $20 National Bank Louisville, $10 National Bank Oshkosh, 1929 $100 bill Federal Reserve Bank of Chicaco, IL, 1877 seated quarter, 1935D-1937 half dollars, 1930S Standing Liberty quarter, 1910S Barber half dollar, 1916D Barber quarter and more!                                                                          
THIS IS JUST A PARTIAL LISTING!!!
     Terms:  No Buyers' Fee will be accessed on personal property.  Cash or good check.  Owners, auctioneers or auction staff are not responsible for accidents.  Statements made on day of sale by auctioneers and owners take precedence overran any and all printed matter.  The information given is believed to be true and correct to the best of the owner's knowledge.  There are no guarantees expressed or implied.  Everything sells "AS IS", "WHERE IS".  All sales will be considered final when awarded to the highest bidder.  List is subject to change.
JOHANNES AUCTION SERVICE, LLC
Howard Johannes, Wis. Registered Auctioneer #762
920-229-7440 Email:  johannesauction@gmail.com