REAL ESTATE  & PERSONAL 
                                                             PROPERTY AUCTION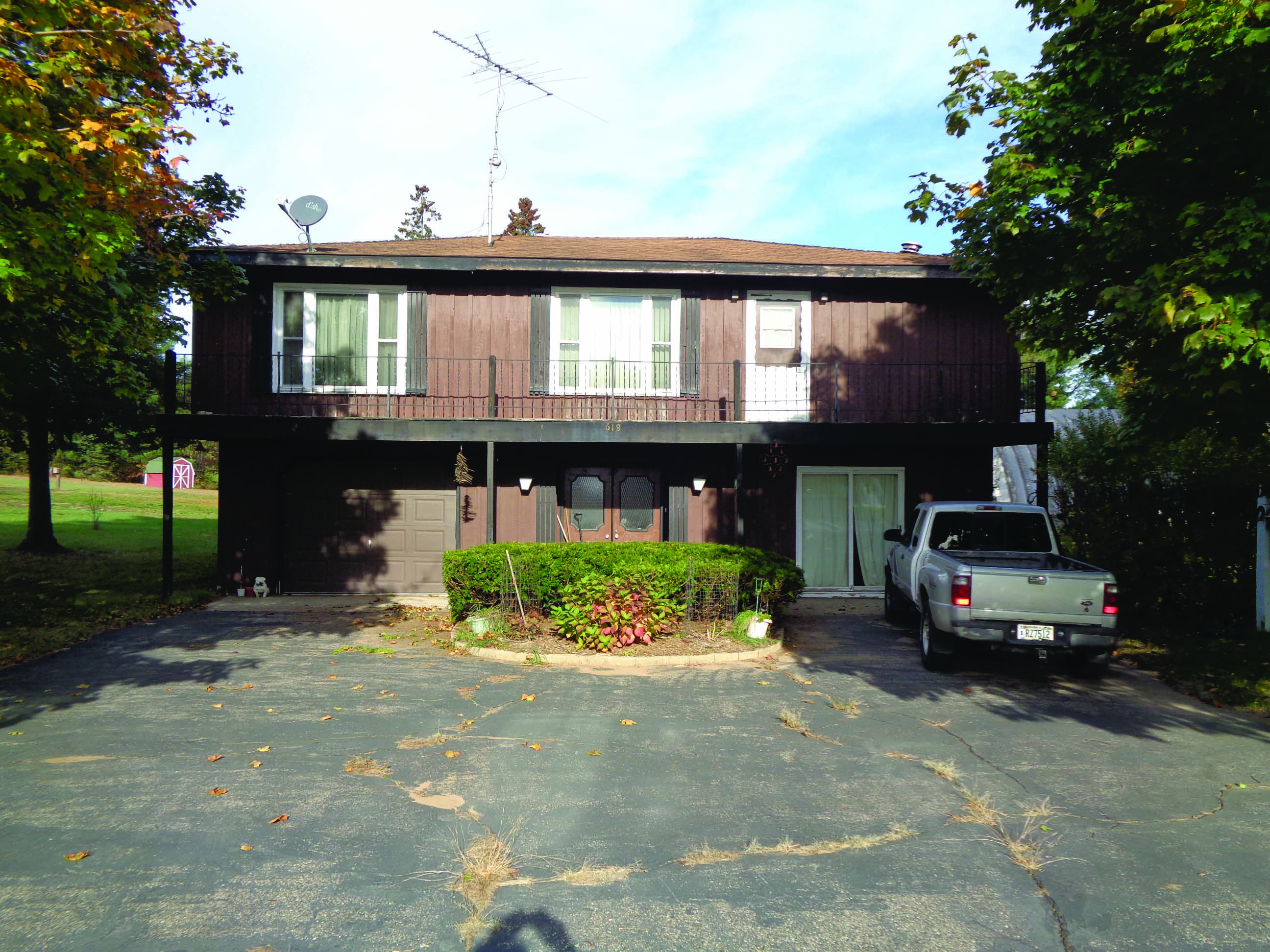 SAT., OCT 30th, 2021
                                              PERSONAL PROPERTY 10AM
                                             REAL ESTATE @ NOON
                                             618 HWY 21, COLOMA, WI  54930
   Make This Home Yours!  Conveniently located 3 bedroom, 1 ½ bath home located across from         Kerschner's Gas Service in the village of Coloma.  Natural gas heat, city water & sewer. Plenty of     garage space, outbuildings and approx. 2.5 acres offering endless possibilities!
Real estate to be offered at auction on Sat., Oct. 30th at 12pm with 10% buyer's fee added to final bid price on real estate only.  $5,000 down on day of sale with closing in 30 days. Real estate sold as-is.  Preview showing appointment may be made by calling 920-229-7440.
Household & Collectibles:  coolers, buffet, old secretary desk & mirror, refrigerator, angle drill, Hohner concertina, table lamps, GE washer & dryer, treadle sewing machine, night stand, sofa loveseat, wood box, wooden desk, metal boxes, cow horns, wheat pattern China set, recliner, 2-drawer file cabinet, Nesco, dressers, pots & pans, small table, bedroom set w/2 dressers, picnic table, Tobacco Co. wood box, cast iron kettle, old oil cans, shallow well pump, gas cans, log chains, wooden extension ladders, step ladders, 8ft & 10ft fiberglass step ladders, milk cans, kids' swing set, dog kennel, hand pump, cement blocks, misc. lumber & metal, scrap iron, firewood, gun cabinet, gas barn lanterns, hand meat saws & grinder, wood cook stove, Remington dovetail ammo box, rods & reels, horse collar, bow saw, upright freezer, appliance dolly, lawn chairs, fruit jars, school chair, 1960's license plates, washtub, buck saw, Army metal drawer cabinets, rolls of tar paper, cistern pump, iron wheel, wishing well, ice tongs, Warner cast iron door stove, and more!  Lots of Tools:  pipe threaders, electric drills, skill saws, Pro Tech bench grinder, floor model drill press, air compressor, hydraulic jacks, open & box wrenches, Milwaukee sawzall, DeWalt chop saw for metal, Torpedo heater, 4" grinder, pipe wrenches, 4" vice with anvil, gear pullers, pipe vice, cant hook, gas generator 110 & 220, portable air tank, welding table, Lincoln welder, 2-ton floor jacks, Craftsman tools, Craftsman 2-piece tool box, weed eater, DeWalt chop saw, Power King table saw, torch, torch set, battery charger, Wagner paint sprayer, chain benders, come along, chain hoist,  bench grinder, cement tools, yard tools, old pressure washer, Homelite cement saw, jack stands, wheel barrows, post hole digger, bins of nuts & bolts, box plane and more!   Farm & Outdoor Related:  Ford 800 tractor with 3pt., 4-wheel horse drawn spreader, IH potato planter on steel, tractor wheel weights, Ford 295 3pt. 2-bottom plow, Massey 4-bottom pull type plow, old grain drill, barrel & barrel stand, 2-wheel trailer, saw rig for 3pt., 1909 John Deere grain drill on wooden wheels, Farmall M tractor & loader, old 4-wheel running gear, 3pt. 2-bottom plow, 3pt cultivator, hand corn planters, David Brown 4600 tractor, John Deere rider, 12ft aluminum boat & trailer w/Sears motor, Jiffy ice auger, wood splitter w/Honda motor, Stihl weed eater, Snapper snow blower, push mower, Husqvarna rear-tine tiller, fencer, hay knife,  Dynamac 8/36 rider, McCulloch chain saw, tomato cages, Craftsman 230 AC welder, lawn sweeper, Toro 38" rider, Gilson snowmobile, hog scraper, Honda TRX 200 4-wheeler, Honda 3-wheeler and more!  Vehicles:  1981 Chevy Silverado flatbed pick up 4 speed manual, 1988 Dodge scrap vehicle and more!
THIS IS JUST A PARTIAL LISTING!  
Terms:  No Buyers' Fee will be accessed.  Cash or good check.  Owners, auctioneers or auction staff are not responsible for accidents.  Statements made on day of sale by auctioneers and owners take precedence overran any and all printed matter.  The information given is believed to be true and correct to the best of the owner's knowledge.  There are no guarantees expressed or implied.  Everything sells "AS IS", "WHERE IS".  All sales will be considered final when awarded to the highest bidder.  List is subject to change.
JOHANNES AUCTION SERVICE, LLC
Howard Johannes, Wis. Registered Auctioneer #762
Call or Email us today to book YOUR auction!
920-229-7440  Email:  johannesauction@gmail.com