REAL ESTATE & PERSONAL PROPERTY AUCTION  OF WILBERT CRANE
SAT., SEPTEMBER 14TH , 2019
N4223 15th DRIVE,  WAUTOMA, WI 54982
Personal Property@10AM      REAL ESTATE@ NOON
Directions:  From Wild Rose, take Hwy 22 south approx. 1.5 miles to right turn on County Road 0. Follow County Road O approx. 3 miles to left turn on 15th Drive to sale site.  Watch for signs!!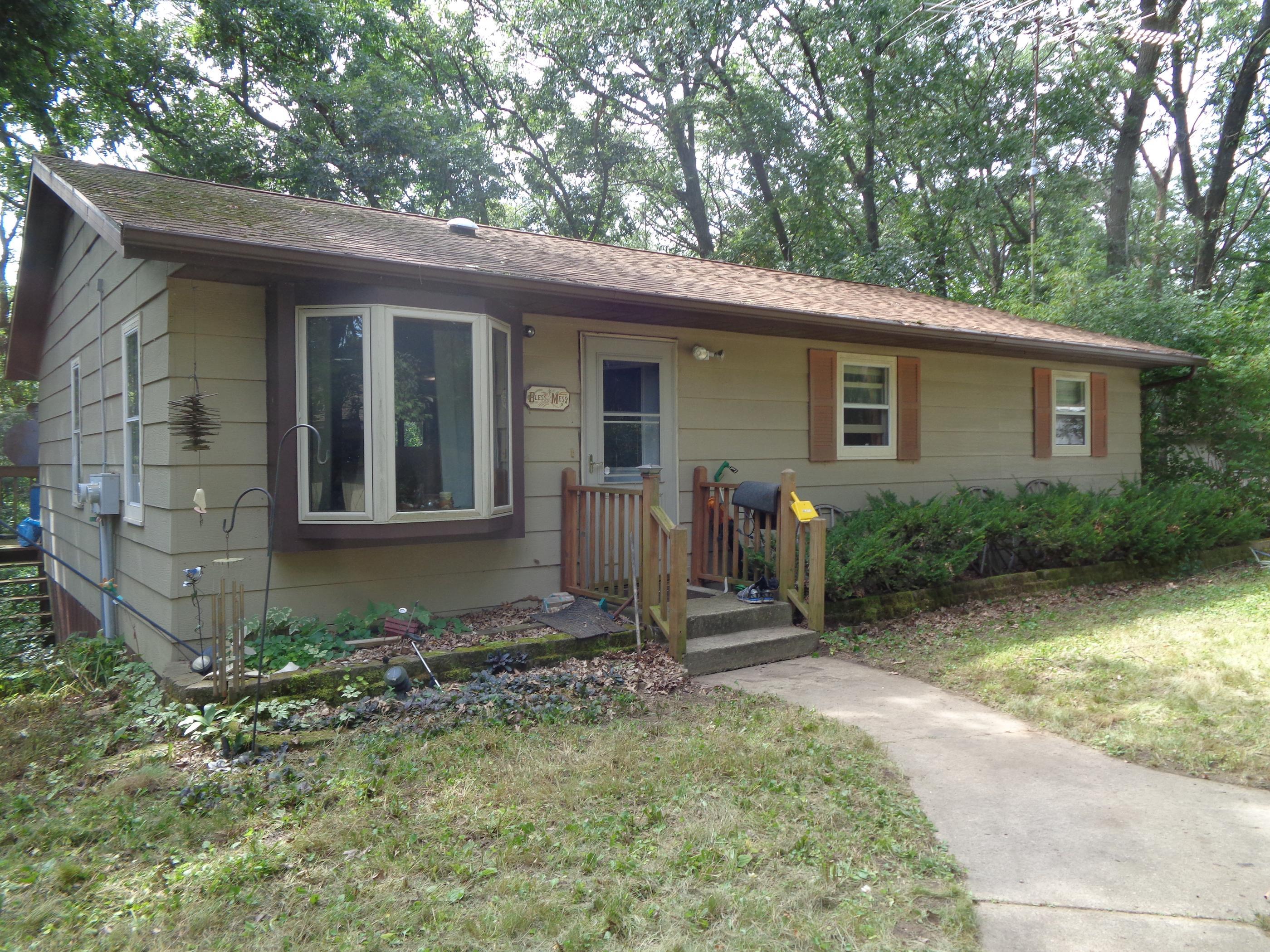 Peaceful Country Home!
          3 Bedroom 1 1/2 Bath home with 3.47 wooded acres.  Township of               Wautoma. Walk-out basement, electric heat, fireplace in basement.             2 car detached garage, great hunting! 
        Real estate to be offered at auction on Sat., Sept. 14th at 12pm with 10%                       buyer's fee  added to final bid price on real estate only.  $5,000 down on day                 of sale with closing in 30 days. Real estate sold as-is.  Preview showing                             appointment may be made by calling 920-229-7440.
PERSONAL PROPERTY – 10AM
Household & Misc.  canning kettles, pressure cookers, GB Packers items, old flat iron, beer glasses, queen bed, 3-piece maple bedroom set, fishing supplies, 2-drawer file cabinet, 3-piece full size bedroom set, Sam Timm prints & plates, ammo boxes, trolling motor, Griswold cast iron pans, Pyrex bowls, Coca Cola bottles, old collectors bottles, table lamps, tap & die sets, Olympia pool table light, steamer trunk, chest freezer, air compressor, oak dresser, old fan, large glass jug, milk bottles, rods & reels, wooden barrel, hall tree, love seat, glider rocker, recliner, electric lift chair, small roll-top desk, bean pots, coffee grinder, rope, 2-wheel enclosed trailer, boat trailer, chest of drawers, scrap iron, work bench, 4hp Mercury outboard motor, wood railing, military gas can, 10x20 tent & poles, metal watering cans, garden trailer, wooden pulley, cistern well pump, small lawn roller, Weber grill, wheel barrow, iron wheels, wooden buggy wheels, air paint sprayers, copper boiler, electric edger & blower, 5-drawer tool box, brass torch, kerosene cans, Stihl weed eater, cast iron pulley, electric buffer, portable air tank, barn lanterns, recurve bow, military cots, tractor seats, electric motors, piston pump, metal cabinet, air cooled Wisconsin motor, pipe vice, humpback trunk, deer stand, iron stone jugs, Craftsman radial arm saw, school desk, cast iron tractor seat, old strollers, pipe wrenches, wood desk, push mowers, battery booster pack, misc. wrenches & sockets, milk cans, chicken incubator, box trap, meat saw, large saw, Coca Cola cooler, wooden extension ladder, carpenter's tool box, 2-wheel dolly, garden tool rack, 1-cylinder gas engine from dune buggy, lawn furniture, metal trunk, hunting clothes, hand well pump, 8hp Toro riding lawn mower and much more!
Vehicle:  2004 Town & Country van w/104,000 miles
Guns (all long rifles):  Ruger 44 magnum rifle w/scope, Marlin 22 cal. auto, Marlin 22 cal. auto model 60, Mossberg 20 ga. 28" modified choke, Marlin 22 cal. Bolt, MK1 No. 4 bolt
Terms: NO BUYERS' FEE.  Cash or good check.  Owners, auctioneers or auction staff  are not responsible for accidents.  Statements made on day of sale by auctioneers and owners take precedence overran any and all printed matter.  The information given is believed to be true and correct to the best of the owner's knowledge.  There are no guarantees expressed or implied.  Everything sells "AS IS", "WHERE IS".  All sales will be considered final when awarded to the highest bidder.  List is subject to change.
JOHANNES AUCTION SERVICE, LLC
HOWARD JOHANNES, WI REG #762
Call or Email us TODAY to book YOUR auction!
920-229-7440  email:  johannesauction@gmail.com